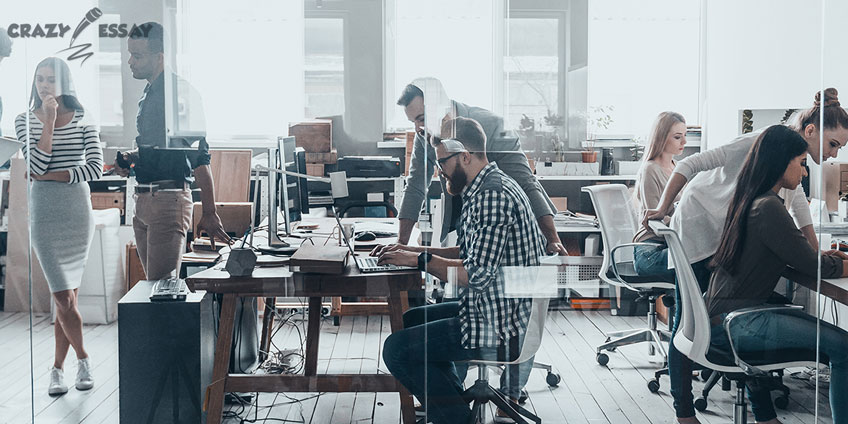 So, today we will try to touch upon such a topic as the social role of business. As early as the beginning of the 20th century, some influential people, whose opinion it makes sense to listen to, expressed the thought that enterprises should use and allocate their resources in such a way that in any case and at any outcome society would benefit. Is this possible and how can it be displayed?
The first thing that comes to mind is charity, which, in any case, will benefit society. For example, a businessman can help schools, purchase modern equipment for computer classes in them, upgrade libraries. In this case, the society in the person of a specific subject – the school – will not care how this money was obtained and that the director had to go through for this. One does not look a gift horse in the mouth, besides, from the point of view of a more than flexible morality, the refusal of such a generous, necessary, and, most importantly, timely gift is equated with the expression of supreme stupidity.
We will digress for a moment. You see, this is a very difficult topic to describe, and if you need to write an essay of a similar type, then do not despair: just place an order on crazyessay.com. And now we will continue.
Does it make sense to investigate the issue of social responsibility of business or a superficial survey is enough? The scientists came to the conclusion that there is a sense in such a study, as the decision-making procedure, in this case, receives another very important external factor that is able to reverse its direction.
Considering the firm as a whole organism, one can conclude that its only concern is the effective use of resources. Here we return to the eternal assertion that the main thing in business is the increase in profit. However, there is a branch here: some agree to achieve this goal in any way, while others prefer an honest game in an open competitive struggle without meanness, deception and fraud.
Moral Right
As we have already noticed, from the point of view of the social role of business, the ways of increasing profits that can go to public needs are not the point of interest in society. How many times have we seen how well-known fraudsters and thieves, having achieved high position and huge money by dishonest means, invested their finances in social projects and received the love and recognition of the masses. As for those who did not morally accept this assistance, it is a minority that, in view of the integrated nature of the society and the impossibility of isolation, will still be forced to benefit from the gifts offered by those whom they openly call bandits and thieves.
What then can we say about ethics? Is there a place for it in this field? There is an opinion that the firm is not only the personification of ways of obtaining money. These are huge scales designed to maintain a balance between financial goals, public needs and, oddly enough, ethical norms, at least in their most famous and widespread manifestations.
So, business should support the life of social channels. It must support the maximum possible number of areas, work for the sake of health, ecology, security. The ethics of the organization itself and the methods that it uses to achieve its goals is an internal corporate product.
Indeed, if we consider the "insides" of any firm and pay attention to the behavior of its employees, then it is possible to find a certain pattern. If there is an atmosphere of indifferent attitude to ethical norms and juggling with words, as if they are meaningless and nothing but empty units, then there is no sense to speak about the correct balance. Employees are sure that the line of conduct chosen by them is uniquely acceptable within the framework of the given enterprise and any attempt to show insubordination may threaten them with dismissal. In this case, it only remains to listen to yourself and try to drown out other people's voices in your head. Is the objective worth every sacrifice?
Business Activity in a Market Economy
Practice and theory of effective business, management or corporate governance as an effective method of business activity is one of the most important achievements of the civilizational experience – synthesis of analysis and intuition, functional knowledge and ability to direct subordinates, etc.
The technology of business activity (management) has radically changed over the last hundred years. Therefore, in order to adequately position business, one must understand its nature, the features of its evolution and the evolution tendencies.
Much has been done, but more remains to be done. In order, on the one hand, to enter the international competitive level of business, and on the other – to harmonize the situation, regular efforts are needed to create a real social partnership and quality management in all spheres of life.
For maximum efficiency, it is not necessary to apply the latest inventions of humanity in this field. One just needs to use the most suitable ones for this case.
Imagine that businessmen, who have never encountered a force exceeding the human, must move the load. Turning to the experience accumulated by humanity, they see the traction force, cars, trains, cranes. They ask what was invented last of all of this. And receive, for example, the answer: "Space shuttle". With joy, our businessmen use this unique invention in an effort to match the latest technology, and the supply of furniture for a neighboring village flies into interplanetary space.
Maximum efficiency is the correspondence of methods and efforts to the goals set. In order to apply adequate means to solve the tasks, it is necessary to have sufficient knowledge for this or, at least, to know who to ask.
The technology of business activity (management) has changed radically, especially over the last hundred years. This circumstance, unfortunately, is not always taken into account in the public opinion, which still lives mainly with ideas about the business of the middle of the last century. It was during the period that followed that it made a serious and radical evolution. Today, beneath our eyes, there is an evolution of its culture, and business activity becomes the engine of the evolution of society.
Therefore, in order to understand the very nature of modern business, its role and significance, it is worth at least briefly to recall its general evolution, the development trends of its technology. Without their understanding, its positioning is doomed to inadequacy, to the rotation in the circle of old ideas and outdated ideological and moral stereotypes.