Coursework Writing Service - The Best Helper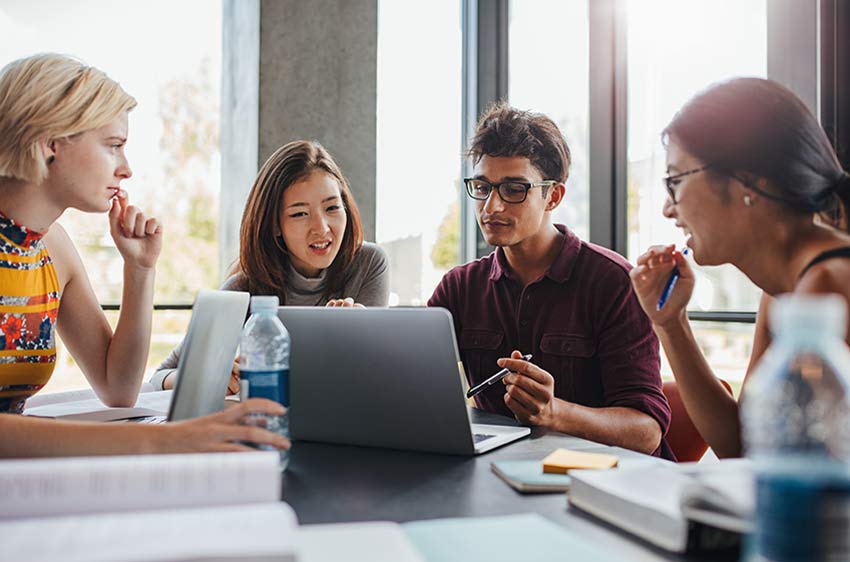 To put it simply, you are expected to submit a certain kind of project which should correlate with what you have studied or are studying within a particular college or university course. As there can be different coursework types, which require you to employ and demonstrate different skills, our team has selected and analyzed the most popular of them in order to provide you with clear explanations, fresh ideas and effective tips. Also, our small research will help you make out which project you are assigned to or would like to do for this or that course.
So, let us discover the most essential features of your coursework, come up with the best approach to it and apply the necessary methods to bring it into life eventually. By the way, you have a great opportunity to order some of the projects, which we are going to discuss below, with Crazyessay.com! Originality and creativity are guaranteed!
It Is Much More Serious Than Your Professor May Say
We have consulted a few online resources of Cambridge International Examinations – one of the departments of the University of Cambridge that is responsible for preparing school students to college or university life and even to future employment. It appears that depending on the course you are taking, your coursework assignments and objectives differ significantly.
To start with, these assignments mainly fall into two categories. They can be done in written form or completed orally (with prior revision of the studied materials or any other kind of preparation). In the table below you can find a more detailed review of the projects we have selected, with the indication of the category they can be related to. And here we go!
Folio
This is a set of written works. Mostly this type of projects is assigned to those who study Humanities, especially Languages and Literatures. So, for example:

if you are an overseas student who is taking an extra English course in one of American colleges, your coursework writing task is to compose five essays of different types but on one and the same topic;
if you are currently finishing the course in American Literature of the 20th century, you may need to submit a folio of book reviews.

Presentation
This type of assignment is common for literally all disciplines and courses. Its main difficulty probably lies in the fact that it is a both a written and oral project, plus you will need to employ your creativity. On the other hand, one of the greatest advantages of presentation is that you are actually required to provide the minimum of written text, compensating it with graphs, images or even videos and audios. At the same time, your speech and memory will never be overloaded with terms and numbers, because you can easily display them on the slides.
Speech

Its main difference from the previous project is that you do not need to prepare a presentation actually. This is an 100% oral coursework which is aimed at developing your speaking skills. Nevertheless, its main task can vary, depending on your course. For example:
if you are taking a course in Rhetoric or Political Science, your professor can assign you to deliver a speech on a controversial and highly discussed topic; so, your objective is to persuade your audience of the rightness of your opinion, by using some rhetorical techniques, real facts or statistics, etc.;
if you are studying a foreign language, let us say Spanish, you may need to pick up one topic from the unit you are finishing and speak up on it; besides, it is very likely that you also need to insert some new collocations or grammar structures which you have learnt.

Experiment
There can be many different types of coursework experiments. The most interesting thing about such project is however that it can be applied both in Sciences and some Humanities. Again, let us take a quick look at the two examples below in order to get the idea:

if you are a Biology student, you can research the influence of some chemicals on the growth of a particular plant; of course, it should be taken into account that any experiment normally takes more than one day to be completed successfully, so we highly recommend you starting your work on it as early as you can;
a coursework in Psychology can be based on a certain experiment: let us say, you need to investigate how some particular NLP (neurolinguistics programming) techniques influence the behavior of a particular group of people in a particular situation

Craft Item
As you might have guessed, this should be something you do with your own hands and some materials. For example, if you learn how to work with wood and which qualities it has as a raw or treated material, your coursework may be dedicated to applying some wood engraving techniques in practice.
Artistic work
This can be either a big independent project, or a series of works (paintings, drawings, photographs, etc.) which you submit as a folio. In any case, this is an assignment for guys who study Arts and Design. Nevertheless, even if you are enrolled in some Computer Design course, you can also be assigned to submit a certain artwork.
Buy the Best Coursework Online with Crazyessay.com!
Now you can see that actually it is an umbrella term for a wide variety of projects, including even handmade ones. Speaking about such super creative assignments, as we are a custom writing service, we can provide you with a very nicely written description of your experiment, painting or sculpture. And all the other projects are definitely our cups of tea!
All you need to do is just to select "coursework" in the order form and give us detailed instructions on what exactly you want it to look like.
Of course, even if your assignment is to write only one essay or research paper, you can easily order it with us as well.
You can upload any digital files up to 40 MB (per one file; the number of files is not limited).
Let us save your time and money! Order your papers with Crazyessay.com! And take care!
Thanks for staying with us!
Place Your Order Now