Lab Report Writing Service - The Best Help for You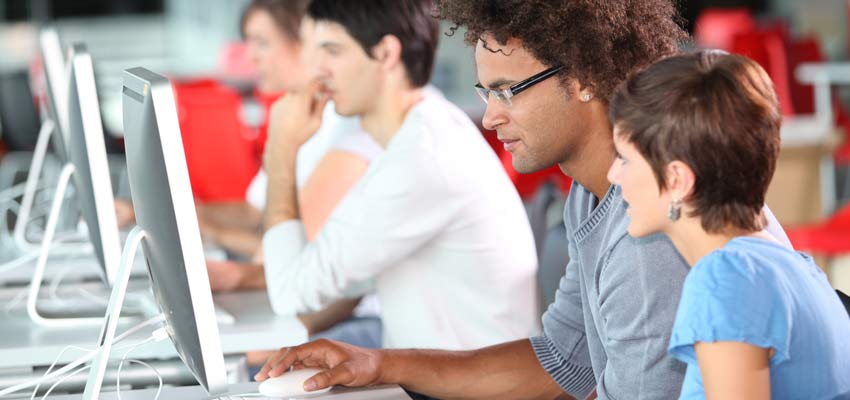 It is an integral and irreplaceable part of any laboratory experiment and experimental research. It covers a very wide array of different issues, starting with the explanation of the purpose of the experiment and finishing with the provision of prospects for further investigations. You do not mistake if you think that the lab report format includes some features and elements of essay writing, research paper and case study. Besides, it can be a must-have of your thesis or dissertation.
Still, you certainly feel that it is a very special type of college assignment. The very term implies something different from any academic work we have enumerated above. What is so distinctive about such paper then? Crazyessay.com team is here to find it all out with you! Let us see what excellent laboratory report should include and how to meet all the standards set. This is your chance to learn more about your homework and order it with the best online service!
What Is Actually the Point
Basically, your task is to describe how you carry out a particular experiment as well as its results. However, your college or university experience might have already convinced you that science likes accuracy and adequacy, disregards ambiguity, and cannot stand metaphors. That is why the most significant aim of writing any lab report is to provide a brief though detailed review of what you do, why you do it, how you do it, what you get from it, and why your discoveries can be interesting or important. So, let us see what is the point of such paperwork:
Firstly, the report in written form proves that the experiment really took place, that you participated in it, and that you or your research team can come up with a range of conclusions concerning its results (or their absence).
Secondly, such paper provides valid and well-organized information on what materials or resources the experiment involved and how they were used. By default this information contains all necessary numbers and parameters which can be useful for further research.
Thirdly, a good lab report documents the findings of your experiment and highlights their significance in the scientific world. If such report describes your own independent and innovative investigation, which is going to become a part of your thesis or dissertation, you should remember that it must be as precise as possible. The thing is that, according to the regulations of the world of science, an experiment can be considered valid only if it can be repeated on the same conditions any number of times.
A+ Lab Report Structure
It is not as difficult as it may see at first sight. What is more, when you have a clear plan of your writing, it is easier to see from what you need to start and with what you are expected to finish. It is like a straight highway from point A to point B with no cart tracks to the right or left, on which you risk distracting from your main purpose and losing your right way. Also, the good news is that such type of academic paper does not require you to go into the broad theory, which adds to the wordcount but not to the essence. So, consider the advice below when making your lab report outline and make sure all your achievements are documented properly.
Abstract

To put it simply, this is a concise overview of your entire work:

It usually takes from 250 to 300 words (up to 7-8 sentences which briefly outline each of the following sections).
It should end with the list of 4 to 6 keywords of your paper.
Here you should use past tense only.

Introduction

This part:

gives background information on the main subject of your research;

provides a review of the literature you refer to while doing the experiment;
presents the research goals and hypotheses.

Materials & methods

Complete this part of the lab report with the information on:

what you used (materials, instruments, gadgets);
other conditions, such as lightning, temperature or humidity;
time and place if necessary;
scientific methods applied.

Results

Here you are required to present the data which result from your experiment. The recommendation is to use tables or graphs in order to organize the numbers, formulas and any other indices in a more accurate and readable way.

Discussion

In this section of your laboratory report you should provide a broader description and explanation of the results you got. Pay attention to the following questions you can answer in order to complete it:

Did you expect these results or not?
If yes, what does your experiment confirm? If not, what can be an error or limitation and how it can be corrected or eliminated?
What did you conclude? (Provide a particular example for each conclusion.)
What is the meaning of your results in the context of the experiment?

Conclusion

This section should contain 3 to 5 general statements about the results and value of your research. Also, you can make some prospects or suggestions for the future work.

References & Appendices

In most cases a bibliography is required, but appendices (some additional tables, formulas, and the like) are not. Still, you should consult your instructor or professor and follow their instructions.
Buy a Custom Lab Report Here: Find Your Best Options
Crazyessay.com is ready to offer you the best options! Check them right here and right now in order to buy the best paper!
You can order any part mentioned above, as well as the whole report. We just need the relevant materials and data of your experiment. You can upload them either to the order form or to your personal account.
You receive the title page and references for free, so please take this into account when you choose the number of pages.
Your personal writer will check and format not only the text of your lab report, but also all tables, graphs and pictures.
Of course, our discounts are always available!
Place Your Order Now