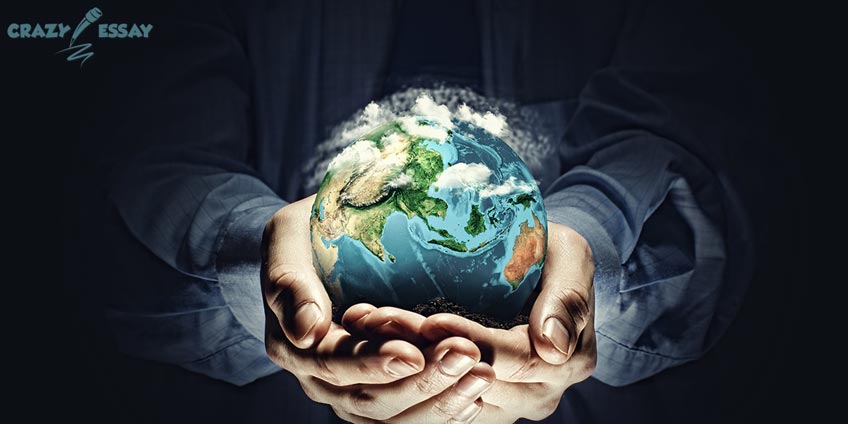 The real success in business never comes by chance. It is possible to achieve long-term success only through the constant use of effective management.
There is a whole science of management. Very often students write numerous essays like at crazyessay.com/management-papers on this topic. Of course, this is still quite a new word, which has not acquired a sufficiently strong semantic background yet. It is often used in a variety of ways and this can lead to confusion. Sometimes this word is used to refer to a group of people performing key managerial functions within the same enterprise. Sometimes it refers immediately to a large number of processes – planning, coordination, organization. It is knowledge, discipline and application of this knowledge in practice.
Sometimes this term is considered as a set of management techniques, which include the strategies and decision making. At the same time, other people see it as a special resource, the engine of commerce. Despite a huge number of definitions, one can say with certainty that management is not passive knowledge, but a process.
Special Science
It turns out that there is something common in the management of the country and the car, the missile system and the kindergarten group – laws, principles, rules. This is the science as we have already mentioned. What is the difference between its business direction and other areas of life?
Any our action presupposes the existence of a goal. Even if we just lie on the couch, we do it for a specific purpose:
To relax;
To think about something;
To annoy someone with our behavior.
To manage in business, you need certain goals, organization, planning and control. But this is not all the cornerstones. Managing a company means dealing with people who may have different tastes, habits, interests, and their own goals. We need to interest them in the success of the firm, make it so that they bring to it as much benefit as possible – this is called motivation.
If there is more than one person in the firm, its success will largely depend on what relations will develop between them. And what if there are tens and hundreds of them? Communication is an extremely important aspect of any work.
It is peculiar for a person to look to the future, to plan his or her activities taking into account the prospects. In management, this is called forecasting.
To effectively work, you need to think over the situations in which professional performers will be needed. As a rule, these are lawyers and financiers, it is difficult to imagine successful business without reliable legal support, financial and economic calculations, analysis.
Delegation of Authority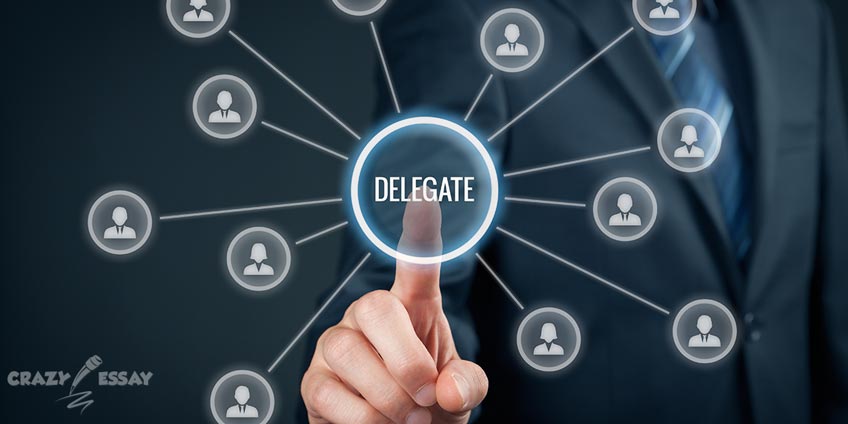 The ability to coordinate the work of a group of people is a very effective way. Theory and practice testify in favor of this assertion.
So, the effectiveness of business management largely depends on your ability to determine the part of the authority that you delegate to subordinates without reducing the quality indicators in the organization of work.
It is no secret that each of us does something better, something worse, there is a job that you like, and there is an unloved one. Get rid of it, find people in your environment who can perform this job skillfully, with enthusiasm. Having placed the right accents, you can manage the business more effectively, doing what you love. But do not overdo it, creating yourself comfortable conditions, in advance determine for yourself the criteria and the extent of delegation of authority, that is their limit, followed by a decrease in the effectiveness.
There is a routine work in any business, which is repeated from day to day, is easily regulated and fits into the charts. Therefore, the necessary skills can easily be inculcated in others. Such processes are also easy to control, which is very important.
Evaluate the business level of people, their strengths and weaknesses and transfer to them those powers that will enable them to unlock creativity, develop, strengthen teamwork, shape motivation, team spirit.
Limit of Possibilities
How to determine the limit of your ability to manage business and production connections, units of the organization, so as not to incur losses in general? It is clear that these indicators cannot be static because the final goal is development. And while developing, your strategy should be corrected – you take responsibility for major, key problems, and the management of small and medium-sized businesses can be delegated to employees. And when major problems and directions exceed a certain limit, which may be followed by loss of the proper level of work, you will be forced to transfer part of your powers to manage large areas to your subordinates.
Pareto Principle
You can trace a certain pattern in all the above material. Are there any general rules, figures, facts? Yes, it is called the Pareto principle, or the rule 20/80. According to this rule, 20% of the players of the team provide 80% of the result of the game, 20% of the employees of the enterprise give 80% of profitability. As applied to your business management efforts, this sounds like this – 20% of your ideas and activities provide 80% of the result.
To be clearer, let us discuss this situation on the example of the person, raised on a pedestal, the so-called workaholic. Their long hard work deserves all due respect, but, as a rule, it also does not yield tangible results for years since the whole work of a workaholic is reduced to endless negotiations, correspondence, phone calls, and there is no time left for a scrupulous analysis of the causes of low results. According to the Pareto principle, such a person commits 80% of ill-conceived and unproductive actions, which give 20% of the result.
Pareto rules can be formulated this way – 80% of your business undertakings and events are wasted effort and money, and if you want to see effective work, you must learn to allocate 20% of the main lines of work that produce high results.
What Is the Difference?
A typical manager, as a rule, is a good specialist in his or her business, and adheres to such a scheme of business management: he or she instructs the subordinates in detail, takes care of them, controls each step, often takes on the role of a mentor, showing how to work properly. Ideas and suggestions most often come from him or her. With such a management, independence and initiative are ruined at the root, creative potential is reduced.
Skillful managers encourage the search and production of ideas by subordinates, carefully exposing ideas to joint analysis, stimulate and promote their implementation. Subordinates do not go with problems to such a manager, they go with ideas, how to eliminate problems. And if the idea of a subordinate is worse than the idea of a manager? If the quality of ideas is not radically different, it is better to accept the idea of an employee, remembering that people implement their ideas with greater perseverance and enthusiasm and it can happen that the implementation of his or her idea will be excellent for the business management scheme.