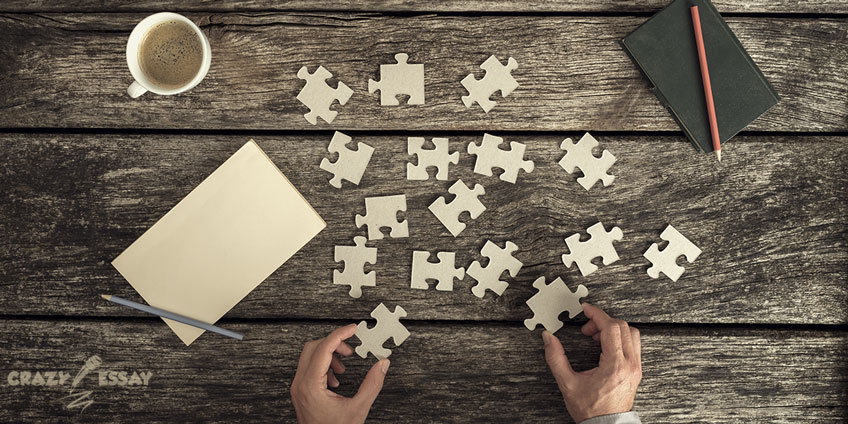 We already know that a study is a systematic collection and analysis of data that describes a specific problem that an enterprise faced. Today our theme will be new methods that allow solving problems quickly and effectively.
Testing of the Use of a Product
When testing, attention should be focused on the interaction of a product and a consumer. In this process, a potential buyer interacts with a product or its prototype in environment of increased control. Thus, with the help of research, it is really possible to find out how correct the scheme of communication of a buyer with the goods is. You can learn about this by observing the process of testing a product by a consumer. Thanks to this technique, you can find out where developers made a mistake, and what character it has.
Testing of the use of goods is unique. Its uniqueness lies in the analysis of interaction with a product, which is not found in traditional study techniques in the field of marketing (they study the experience of interaction with the goods, the frequency of concurrence with theses on products). In the process of modeling the choice and experiments under control, a buyer makes a choice, subsequently subjected to analysis. As a result, techniques are not aimed at actual interaction of a buyer with the goods.
Due to this testing, it is possible to avoid mistakes in product design. Often people have difficulty in step-by-step description of their actions in this case or another. Such knowledge can be difficult to express in verbal form, as a result of which knowledge becomes unavailable. It is much more effective to provide such conditions, where buyers make a series of actions, and, subsequently, these actions are subjected to thorough research.
Testing, in comparison with any other technique of research, has some advantages in the process of diagnosing the reasons for which a buyer considers products uncomfortable when using, as well as analyzing a situation in which a buyer deals with problems encountered when handling goods.
This method is very effective in testing complex new products. In addition, special attention should be paid to the study of not only consumer stories, their reactions and choice, but also consideration of interaction with products in the process of carrying out concrete actions.
Objects of marketing research are not just products. Testing can relate to any new and complex activities. It will be appropriate to use testing in procedures of acquaintance with goods instructions. The main purpose of instructions is to help a user in performing unfamiliar and new procedures, determining whether they are able to help or not.
To facilitate the use of instructions to a buyer, a situation is created during the experiment in which he or she interacts with the prototype of the goods and all documents accompanying a product. Further, they can carry out a number of specific actions with the goods, using the instruction, if required. After marketing research of products is completed, specialists reveal when a person get lost, did not realize how to proceed further, and did not like what was happening.
There is a category of special laboratories that help to facilitate an observational process for the reaction of subjects, as well as measure their reactions in a research situation. In such laboratories, there are video cameras, fixing actions of subjects and their mimic reactions, devices that record the sequence of the main reactions in the study, the exact clock synchronously working together with other types of laboratory equipment.
The main purpose of work of such laboratories is to provide uniform conditions for all those involved in research.
You should formulate tasks correctly. It is not enough to tell: "Interact with this subject". It is necessary to compile a set of tasks that will be carried out during research by respondents. Tasks involve the presence of some complexities, identification of which is possible during the primary use of a test object. Then a set of subjects follows that represent an audience of consumers.
All information should be included in diagnosing problems related to the design of this product: delays, errors, unexpected answers. Participation of product developers in the process of evaluating results is necessary.
The Key Value
It is worth mentioning the key value of such tests. It is in the fact that we study the real use of a product and interaction of a buyer with the goods. Previously, marketing testing of product use was used as an additional technique, which is used by focus groups. The disadvantage of its use was group influence, which a respondent can undergo in the process of marketing testing. As for the strengths of marketing analysis, the main one is undoubtedly the reliability of observations.
Speaking about the weak side of marketing testing of the use of goods, it should be noted that the words "consumer" and "buyer" are not identical. When we talk about marketing testing of the use of goods, it is about their use, when a consumer, in addition to using the products, faces the problem of searching, buying, preparing for use, valuing the goods. With a high level of ease of the use, a consumer may not be fully satisfied with a product due to a number of reasons that are not directly related to the use.
There is a second weak point in marketing consumption testing. It consists in the fact that the technique is predominantly reactive rather than active. This disadvantage may not be encountered if you use this marketing method not only at the beginning of product development, but also subsequently. At the same time, marketing testing should be repeated several times.
So, marketing testing of the use of goods should be included in carrying out complex studies together with a number of other techniques.