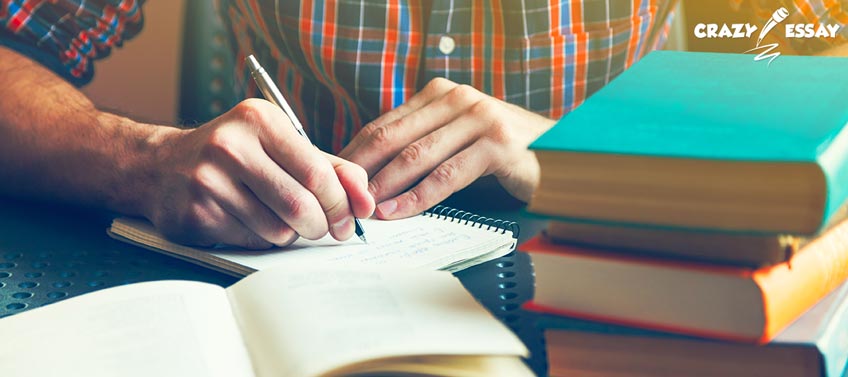 In order to make a good report, you need to analyze many indicators in advance and draw conclusions based on the results. You can read other marketing papers and make sure that this step cannot be avoided in any case.
Strategic analysis of a company is a vital stage for developing an effective strategy. Such analysis is often called situational or managerial. It is a detailed review of internal and external environmental factors and is conducted to obtain exhaustive reliable information about market conditions and trends, key market drivers, and possible risks of operating in industry. Information obtained via this situational analysis helps make the right strategic decisions and ensures long-term success in the market.
In this article we will look at the main stages of strategic analysis of a firm in detail and reveal the main principles and the correct sequence of such analysis.
Introduction to Strategic Analysis
Before conducting any marketing analysis, determine the exact purpose of the project. Why are you doing the analysis? What information do you want to know? What measures do you want to take? The more precise the goal of the analysis is, the easier it is to collect information and study data.
In a way, it is like writing an essay. Before you start, you collect information and facts. In addition, you have a specific goal since each paper topic is a kind of a question that must be answered through consistent reasoning, confirmation or refutation. Of course, now there are different kinds of works, including the so-called "streams of consciousness", which have no clear beginning and no definite end, but they are not assigned at higher educational institutions.
The main task of universities is to teach students to think independently, search for necessary information, be able to choose and filter it, and logically weave it into the narrative. There is a specific structure that needs to be adhered to and that helps create the right basis for the text regardless of its topic.
We continue.
We are talking about a full situational analysis of activities of a firm in industry, but such a detailed analysis is required only at the stage of annual strategic planning and is rarely carried out: once in every 3-5 years. More often than not, marketing specialists use separate types of analysis that help obtain necessary information for making important strategic decisions on brand development.
In modern practice we can identify nine types of marketing strategic analyses, each of which solves a specific problem of business, has its own goals and features:
Strengths and weaknesses of a firm

Analysis of the internal environment of a firm. This type examines the internal resources and growth opportunities, helps make a balanced comparative assessment of competitiveness and sustainability of business, and find the simplest and most effective lines of development.

Assortment

It is one of the important types. It helps assess the balance and competitiveness of the portfolio of a firm, find new sources of growth and optimize the assortment.

Market threats and opportunities

This is a study of environmental factors. It helps obtain information on dynamics of growth and market size, assess the potential and attractiveness of individual market segments, and find free market niches.

Competitors

This type of analysis is vital for developing an effective marketing strategy, approving of a position of a product, and finding its competitive advantages.

Consumers

Studying the target audience gives obvious advantages: the better a firm knows its consumer, the faster it can generate loyalty to the product, the more effectively it conducts advertising campaigns and achieves stable sales growth.

Methods of promotion and advertising activity

This helps find more free channels of communication, conduct comparative analysis of communication of competitors and find your own unique way of promoting the goods on the market.
Now let us move on to a detailed plan of conducting the strategic marketing analysis, which you can make to obtain necessary information before developing a marketing strategy. If you write an essay on this topic and you do not want to describe the plan in detail, then at least list its main points and their meaning. In a pinch, this can be done for you by writers from crazyessay.com.
Structure of Analysis of Internal Environment Factors
It is recommended to start the situational strategic analysis from obtaining exhaustive information about the results of activities and internal processes of a firm. The analysis of internal factors consists in assessing achievement of the current objectives, analyzing the reasons for not obtaining the planned results, assessing effectiveness of the current strategy, analyzing the available resources, and studying the key structural issues. Let us consider each described block of the analysis in more detail.
Review of Current Goals
Describe the current goals and objectives that were approved in defending the strategy last year;
Assess the level of achievement of the goals and the reasons for their over-fulfilment or non-fulfillment;
Evaluate relevance of the objectives to the current goals, mission, and key market trends.
In the absence of goals in the field of sales, profits, the target position of goods on the market, be sure to write about the need to develop and approve these goals in the future.
Review of Implementation of the Current Strategy
Describe the current strategy for the product, pricing, distribution and promotion, in other words, for all the key points of a marketing program;
Evaluate which elements of the current strategy of the product work efficiently (increase market share and profit), and which elements are ineffective and require changes;
Describe the current activity of a firm in terms of the sales volume, market share of goods, profit and profitability rate, level of awareness and brand consumption.
Assess indicators of the quality of work in comparison with the dynamics and average market indicators. If the indicators decline or grow faster than the market, imagine the most likely reasons for these dynamics.
Analysis of Existing Internal Resources
Describe the status and sufficiency of existing internal resources:
Financial capital and budget;
Qualification and number of staff;
Technological equipment and access to technology;
Relations with suppliers;
Access to information.
The next step is to assess the possibility of changing access, quality, and volume of these resources in the future. If changes in access, volume, or quality of resources are expected, write about the actions that are necessary to minimize the risks.
This will be very useful for your essay and provide an opportunity to show that you use different concepts with the key knowledge of their meaning and practical usage.
Review of Key Structural Issues
Evaluate the positive and negative aspects of the existing organizational structure and corporate culture, which help or hinder the qualitative implementation of the marketing strategy. If there are processes and steps that hinder the work, suggest the ways to improve the situation. The subject of analysis can be:
Customer orientation;
Satisfaction and motivation of staff;
Readiness for rapid changes;
Deadlines and overall performance level;
Importance of a marketing department;
Principles of subordination between departments.
Such topic cannot be covered at once, so we will continue to study it in the following articles.