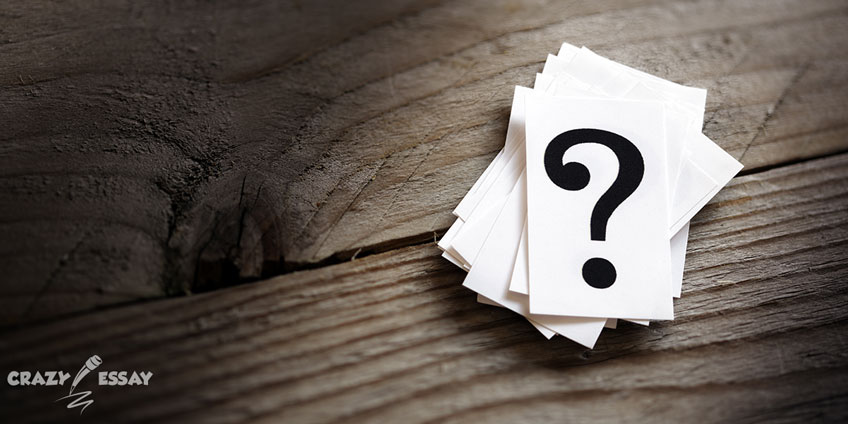 First of all, we need to determine what we mean by management in this particular case. It this article we discuss the marketing budget as one of the aspects of its further effectiveness. The work in this direction is extremely complex and laborious, it requires increased attention and involvement of specialists who really understand this issue.
In this regard, the costs of formulating the final plan may increase since skilled labor is always highly paid. However, it will pay off in the future provided that everything has been done correctly.
If you need a lot of information and papers on related topics, visit crazyessay.com.
Considering keen competition and rising costs, marketing becomes an indispensable condition for the survival of a subject of an economy. The interest in this activity is increasing as more firms in industry, non-profit, and international spheres realize how it contributes to their more successful market entry.
Marketing is a complex system, focused on meeting needs of specific consumers and making profits based on research and forecasting, studying the internal and external environment of an exporting enterprise, developing a strategy and tactics of the market using different programs.
They include measures to improve the product and its assortment, to study buyers, competitors and competition, to ensure a pricing policy, to form the demand, to promote sales and advertising, to organize technical services, and to expand the range of services provided.
Marketing as a product of a market economy is a real philosophy, subject completely to market conditions and requirements that are developing constantly and dynamically under the influence of a wide range of factors. Manufacturing firms and exporters consider marketing as a means to achieve the goals set for a given period for each particular market and its segments with the highest economic efficiency.
However, this becomes real when a manufacturer has the ability to systematically adjust plans in accordance with changes in the market situation and maneuver with its own material and intellectual resources in order to provide the necessary flexibility in solving strategic and tactical tasks based on the results of research.
Marketing Financing
An entrepreneur is often guided by considerations of attracting external sources of financing to maintain and expand his or her own business. Borrowed funds on a short-term and long-term basis are introduced in the passive part of a balance sheet.
Lenders and creditors expect to receive not only the amount of the principal loan by the time the loan term expires but also the amount making up the interest income of the financing party. A borrower, in his or her turn, is interested in the effective use of external sources of financing and in timely and full implementation of financial obligations.
Analysis of costs and sales allows to determine the effectiveness of measures and proportionately spent money but does not allow to spend unreasonably large amounts to achieve marketing goals.
Usually, the analysis is carried out in 3 stages:
Study of financial statements, comparison of sales receipts and gross profit with current costs;
Recalculation of costs for marketing functions: research, advertising, planning, and control, that is the current costs are associated with specific activities;
Segmentation of functional costs for individual goods, methods and forms of sales, marketing territories, market segments, etc.
Marketing Program
The program is important in any area of human life. It allows you to come up with the necessary actions, plan their sequence and distribute them according to their importance.
By the way, planning for study can be very helpful too. Agree that it is much better to know by what time a paper on marketing should be done than to forget about it at all and get an unsatisfactory grade.
No matter how carefully a program is developed, it will not work without appropriate economic and organizational technical support, i.e. without effective tactics.
Marketing is creative business. As a rule, each specific program with its operational activities is kept strictly under firms' hat because even similar strategies require a variety of tactical decisions, the combination of which brings success. But the conduct is associated with commercial risk, which means the income or loss of a company.
Let us dwell on the main features of marketing tactics, which are determined by the specifics of company's activities.
Perhaps the most expensive but, at the same time, the most necessary condition for long-term management of the market is collection, analysis, and processing of information about the market, as well as forecasting its capacity. In essence, all tactics are based on available and specially organized information.
A firm can obtain it from other firms that specifically deal with its collection, processing, and analysis, but this information is too expensive, and it is better to use it only in cases when there is no other cheaper and more accessible way of obtaining it.
The most rational way is to collect the necessary information with business partners, jointly or separately, and then bring the findings together. Of course, the known difficulties are the estimation of the costs of organizing the process of obtaining information, but one can be guided by the prices that have developed in the world practice.
When defining the necessary blocks of information for market development, it is useful to provide only the minimum of data. Experience shows that sometimes a lot of collected data that are not used later, and this entails additional costs for research.
Tracking the life cycle of a product requires great expenditure of labor, funds, and special knowledge. When a firm enters the external market with its products, it faces the challenge of ascertaining the length of the life cycle of products in the market in the conditions of a specific region. This period is defined as a set of its consumer properties, the price of sales, the quality of service, and the traditions that have developed in the consumption, competition, and general market situation in a country.
The question of prices is equally important. It is rightfully considered one of the key issues in marketing programs, as the right pricing policy ensures the planned level of income and profit, accelerates turnover, positively affects competitiveness and, at the same time, acts as a guarantor of commercial risk insurance.
Advertising, sales promotion, service within marketing make an extremely complex area, as many things are built not on accurate calculations but rather on psychological modeling.
Organization of advertising in the foreign market is of particular complexity. Naturally, in the conditions of the foreign market, it is necessary either to prepare one's own frames of advertising or to pay advertising agencies that specialize in the corresponding services. In the latter case, it is often necessary to spend extra money on introducing some peculiarities of production, affecting the consumer properties of products and consumers' attitude to a product, to hired advertisers.
The work on the promotion of sales and services is different. The conditions for the operation of many products, especially those that are technically difficult, differ sharply, depending on a client, the condition of transportation, the availability of repair services, etc. Service organization may require a special program and even subsequent deployment of an independent business direction.
When a firm enters the foreign market, it faces one more challenge – the search for distribution channels. It can be solved taking into account the use of a minimum of intermediary stages in the course of bringing the goods from a producer to a consumer, as this can lead to an increase in the price of manufactured goods and, as a consequence, to a decrease in their popularity.
Economic and organizational support for the plan of a firm is also largely related to the training of its personnel or the involvement of independent services, specializing in specific marketing areas.
Even before entering the market, a firm must clearly define where and how training of its employees will be carried out.