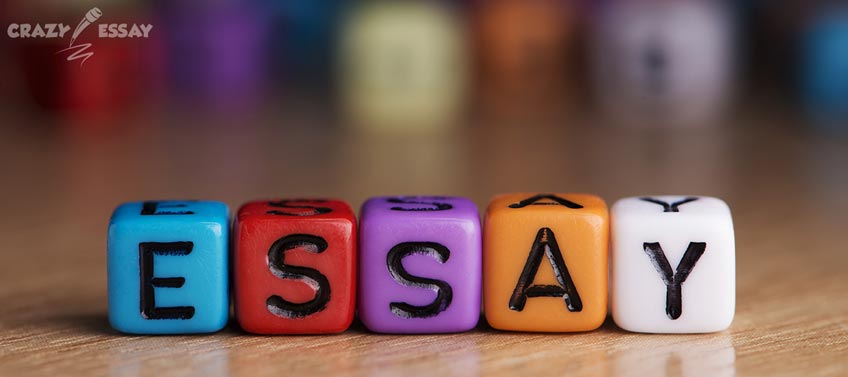 What can be better than a charismatic director who knows everything about business and is ready to transfer his or her enthusiasm to all subordinates? A person who relies only on his or her intuition and luck, a person who always makes the right decision. An ideal businessman.
However, there are very few such people. What do the others do? Do they have to remain vegetated within the bounds of limitations? No, they also succeed. They constantly think and analyze. They must constantly ask themselves questions about current affairs, about what could go wrong. If they think, sooner or later they will find answers. And you will always find answers to all your academic questions on crazyessay.com.
Effective Management Practices
To improve business efficiency and simplify decisions, business systems have been developed. They are very numerous and each company chooses the one that suits it most at this stage. Depending on the degree of evolution, systems can evolve and change, so once chosen one is not a guarantee that it will always perfectly fit into the general picture.
Regardless of the chosen system, it must fulfill the most important function – it is the maximum satisfaction of different people, employees, owners and the whole society through continuous improvement of product quality. This improvement leads to confidence of consumers who pay their money for it and thereby ensure well-being of the company. It, in turn, ensures the welfare of employees, who, in turn, are involved in the process of further improvement. This is one of the possible cycles that can be the main program for the business management system.
Another option is to accelerate the value stream. What does it mean? Everything that does not create value for a consumer is a loss and must be eliminated. However, here you need to be able to observe the fine line between reasonable elimination and insane economy. There is an incorrect opinion that lean production is only a struggle with costs or saving. This leads to a large percentage of failed implementations.
One of the most effective is the theory of systems' constraints. It says that every enterprise has one restriction that does not allow it to develop at each moment of time. Finding and maximizing (or expanding) this restriction allows an enterprise to enter a new level of development. This is a fairly simple theory, but its effectiveness has been proved many times by a variety of firms.
This theory perfectly complements any of the schemes that we cited above as examples. It allows you to concentrate on the main thing and gives you a quick effect in months, not years.
The Process of Continuous Improvement
We are talking about practice according to the developed long-term strategy of constant improvement, which includes a deep understanding of company's goals, its reaction to external factors. The chosen strategy should allow achieving company's goals in a short time, so when developing it is necessary to concentrate on factors limiting development.
To develop a strategy, it is better to use a strategic session in which key employees must participate. It is necessary that employees accept it and consider it their own. Because without involvement of personnel, it will not be easy to achieve the set goals.
Note that business management should consider the whole business as a single system, because local improvements of individual segments are ineffective.
Effective business management is nothing more than the ability to answer 3 simple questions:
What needs to be changed?
What should we get as a result of the change?
How to achieve changes?
In order to make the process of its development continuous, each enterprise must consistently pass through 5 focusing steps:
Find constraints of system;
Decide how best to use a constraint;
Agree all other actions with this decision;
Increase bandwidth limitations of a constraint;
If a restriction was removed in the previous step, go to the first one.
Financial Management
It is one of the most significant components of business management. It differs from the approach that is generally accepted in this sphere.
The goal of any company is the same – to make money. The theory of constraints teaches that there are only 3 financial indicators that you need to work on:
Rate of generation of income (through the sale of the final product);
Associated capital (this is all that can be sold – equipment, tools, premises, materials, patents, etc.)
Operational costs (this is what is lost forever – wages, rent, transportation costs, etc.).
Therefore, the goal of any company in these terms is to increase the rate of generation of income while reducing the associated capital and operating expenses. And what about indicators of labor productivity, the degree of equipment loading, the cost of production? From the point of view of achieving the ultimate goal – accelerating generation of income – they are insignificant. And breaking stereotypes is the main task of a systematic approach to managing a business.
Situational and Operational Management
Thanks to this, we can solve problems that inevitably arise every day, hold meetings with heads, clients and subordinates. It is very important for a manager to understand his or her role and tasks, correctly analyze them and be able to delegate authority. It is important to develop personal competencies of a manager: necessary skills for different personal meetings and telephone conversations, knowledge of planning, etc.
Effective firms give maximum attention to work with employees. People who are confident of their future and feel valuable to a company are actively involved in the process of improvement that is eternal in itself.
We have told you about main concepts of business management. We hope that you are interested in this topic and will explore it further.