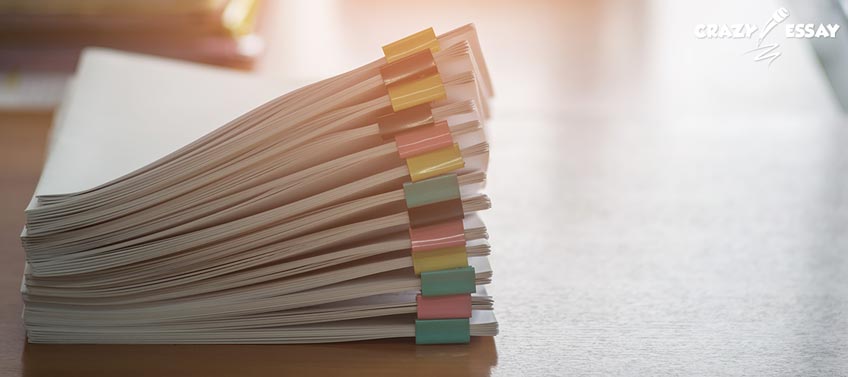 In the previous article, we made a primary analysis of the most known types of paper for different purposes. Today we will consider paper for painting and which is used for industrial purposes.
Can you draw? If not, it does not mean that you need to stop reading. Another aspect is important here. What do you know about drawing paper? Do you think that any will fit here or do you need to select some special one?
If you are not sure that quality and type of paper matters in drawing, take a sheet of plain office paper and try to paint something on it in, let us say, watercolor. As a result, the sheet will get wet and the drawing will be hopelessly corrupted. Each paper has its own purpose and if you are just taking first steps in painting, then you need to understand all subtleties. Paper has density, thickness, texture and quality and these properties directly affect how it can be used. We have already talked a little about these parameters.
What an Artist Should Know
Paper is quite an interesting soft base: it is diverse, convenient in work and attractive. It has that immediacy that artists are not able to discover from other, more familiar bases.
Due to the inherent ability of paper to absorb, ink dries out faster and becomes opaque on it. The variety of textures of paper make it even more attractive for painters. However, as a rule, it is not recommended for serious oil painting, because it is considered not solid. This is certainly a correct observation. But, nevertheless, a work of small sizes on paper basis can produce a good impression.
A basis for an artist is an important moment in creating a beautiful and high-quality work. The way how a creator will be able to translate his or her idea and what techniques will be used in art depend on its choice. Paper for drawing is able to constraint your actions and liberate them. Thanks to a properly selected basis, you can realize your skills, reproduce internal opportunities in full. Whichever material you use – naughty bright watercolor, acrylic colors, gouache, mascara, sanguine, charcoal, black and white or color pencils – you will get a different behavior of an instrument on different drawing paper.
If you are going to draw something, you should definitely think about what kind of canvas to buy for a picture. A novice artist should know what kind of basis is suitable for a particular work. Naturally, everything is learned in practice, however, in order to avoid unpleasant situations, it is necessary to take advantage of our advice.
So, we will discuss the following types of paper:
For drawing in watercolor

It is distinguished by its granularity. This structure perfectly absorbs water and thus watercol cringe or paints do not spread. This helps create beautiful transitions and to use a lot of different techniques peculiar to watercolors, which will never come out on plain paper.

It can have a large or small grain. Sometimes it is also used in a smooth form. The main criterion of quality is density and impeccable whiteness. The higher density is, the better a work itself will look, it will not wrinkle and does not cringe from water.

Coarse-grained paper is best used for "wet" watercolors, and fine-grained – for drier ones, which require the drawing of small details.

For pastel

It has granularity so that pastel does not fall off the sheet. Most often, colored sheets are used. It can be of three types by texture type:

Emery – has the highest level of roughness. Due to the large unevenness of a paper surface, colors are more vivid;
Pastel board (grain) – it can be of large, medium and fine grain;
Velvet (velour) – very soft paper, well suited for portrait work, for work with a large number of small parts. Colors are gentle.

For drawing with a pencil and graphics

In this case, tracing paper or coated paper with a glossy surface are used most often. A surface should be white and without a strongly marked texture.

Coated one is cellulose paper on which a layer of a special composition of pigments and chalk is applied. Due to this, we get a material with whiter and smooth surface. Such material makes it possible to show a large color gamut of an image. If you compare a print on plain and coated paper, then the last image will be brighter, more beautiful.

Coated paper can be matte and glossy. But we will talk about its properties for printed products in the following articles.
Other Types of Paper
This material can be used not just for drawing. For example, cardboard. It is used in a variety of spheres of human activity. The technology of cardboard production does not differ from ordinary paper – in production, one uses tin, grinding mass, pressing to get cardboard in different types, and then drying.
The purpose of cardboard is very large: it is used in printing for the production of advertising and presentation products, consumer packaging for food, medicine, cosmetic products, greeting cards, covers, stationery products. Also, some kinds of cardboard are intended for children (color cardboard, a set for hand-made articles, for creativity).
There is design paper. Types of it are so diverse that it is not possible to create a single classification for them. It is represented by different density, color, composition, diverse textured surface, different parameters of rigidity. It is designed to embody artistic designs and enhance aesthetic properties of products made from it. A cleverly selected kind of designer paper will make it possible to stand out among competitors when creating advertising or representative printed products, emphasizing exclusivity and special style of transmitted information.
It is used to create greeting cards, invitations, letters, envelopes and forms, business cards, folders, gift wrapping, magazine and book covers. Typographic "special effects" give uniqueness to paper: applying a metallized, pearly, matte or glossy layer, creating a rough, embossed or ultra-smooth surface, painting in neon colors.
As you can see, paper is a topic which one can discuss for a very long time, paradoxical as it may seem. Today, we have replenished the luggage of our knowledge with new information about some of its types. New research and interesting facts are waiting for us in the following articles.